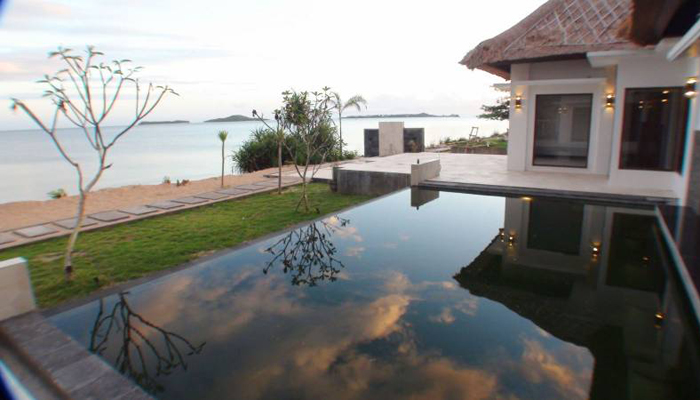 Beachfront villa in Sekotong
code : 117
Land size 800 m2
Building size 125 m2
2 bedrooms + 2 bathrooms
Living room, kitchen
Swimming pool ( 8m x 5.5 m ) faced to the ocean
located on mainroad side
Very easy access from main road to the beach
Water and electricity available
Certificate freehold
Price IDR 3,5 Billion
Approx USD 262,200
The property area of the villa is approximately 800 m2
and the villa building (including the pool and terrace) is 285 m2.
Size of the private pool is 8m x 5.5m with bar counter for 4 people.
There are 3 AC and 2 bathrooms. (With gas water heater)
And it is fully equipped with 40 inch flat TV, satellite TV, king size bed, 2 semi-double beds,
kitchen system, refrigerator, microwave oven, furniture (sofa, dining table etc).
It can also supply fresh water and 5000 W of electricity.